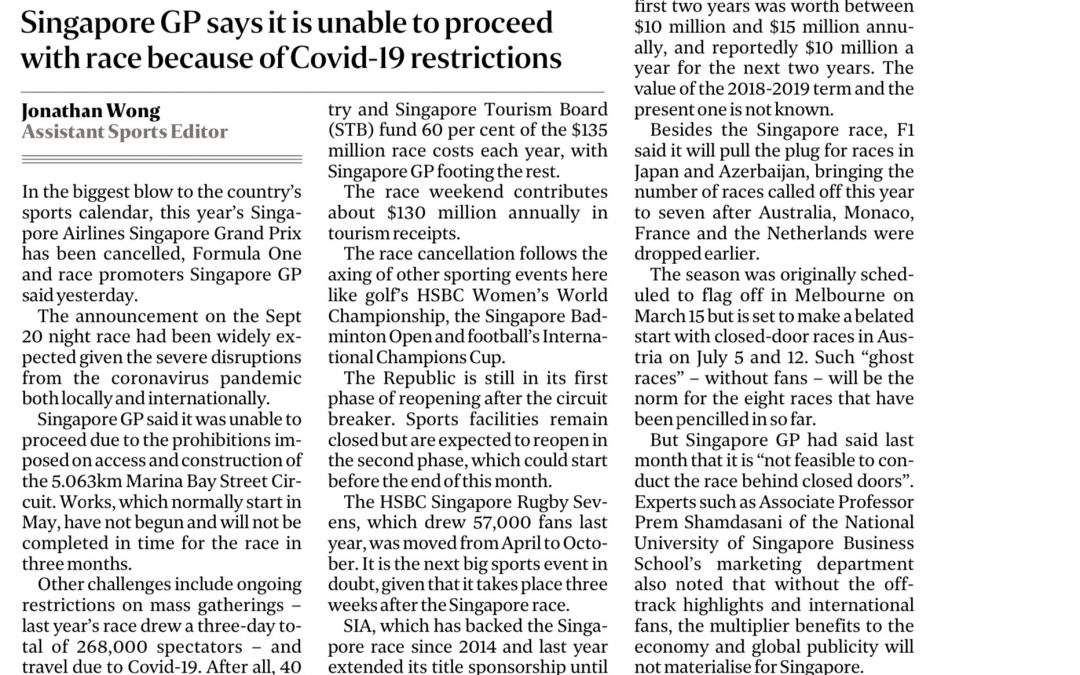 Risks versus Reward. A lot of day to day businesses are already severely affected by Covid-19.
Business Times – 25 Apr 2008 GAMING   You can download a nearly identical version of its simulator to play on your PC, reports CHRISTOPHER LIM AMID the hubbub surrounding SingTel's Formula One-related announcements on Tuesday, one aspect has been...
March 31, 2008 Champ gives F1 fans an early thrill THE unmistakable roar of a Formula One car was heard in Singapore six months early at the Padang yesterday.Two-time world champion Mika Hakkinen thrilled a crowd of over 10,000 as he zipped down St Andrew's Road...