Business Times – 29 May 2008
 
They don't expect top staff to just up and go but reality dictates otherwise 
By LEE U-WEN
THE drawback of a buoyant economy is that companies today are too focused on hiring talent and not doing enough to keep it, says a senior recruitment executive.Many Asian companies do not have proper succession planning in place should a key person suddenly decide to depart for greener pastures, and this lack of foresight could hamper plans for the future, said Christine Greybe, managing director of Hong Kong-based DHR International Asia.
DHR is an executive search provider with 46 offices worldwide, including a small set-up in Singapore.
Ms Greybe told BT: 'I would say that 90 per cent of our clients contact us not because they need to back-fill a position, but because there's a vacancy. And we're talking about director, vice-president and chairman levels. They haven't put any plans in place around succession.'
While companies may argue that they do not expect top staff to just pack up and go, the 'reality' is that CEOs are human and can resign whenever they want, she said.
A recent survey of almost 5,000 senior executives by Boston Consulting Group (BCG) revealed that while managing talent was rated a top priority, just 40 per cent of respondents said that they were actively addressing the challenge
The reason boils down to problems such as a lack of resources in funding or manpower that companies devote to HR.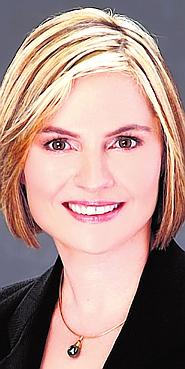 Ms Greybe said: 'There is very high demand in the market right now. This is a candidate-type market. Top talent will be attracted to other employers, and vice-versa.'
Bringing in the best foreign talent to work in Singapore is no longer as easy as before, she said. Many companies here face an uphill battle when it comes to helping expatriates meet their children's education needs.
'It's very difficult to get a place in an international school due to the lack of places, and that's one of the biggest limiting factors for our clients,' Ms Greybe said. 'It's not that the candidate is unwilling to move to another country, or that companies are unwilling to relocate people or pay the money to bring them over, it's the fact that it's difficult to even make it happen in the first place.'
In the short-term, she suggested that the government take a more pro-active approach to ensuring that there are enough school places for children of expatriates. This could be done by setting up a state-funded school for foreign students, or making it easier for them to go to existing local schools.
In April, the American Chamber of Commerce said that it would set up a committee to study school admission for its members' children, after many said that they were unable to move key employees to Singapore because their children could not be guaranteed a place in an international school.
Last November, United World College of South-east Asia said that it would build a new campus at Tampines by 2010.
Meanwhile, on concerns among locals that foreigners are eating into their opportunities in the job market, Ms Greybe chose to see things from a different perspective.
'Singapore has been able to sell itself as a family-friendly destination with a good environment and lifestyle,' she said. 'So what is happening is that more regional headquarters are now being based in Singapore.'
What this means is that companies are 'forced' to send people here because major firms around the world are heading to Singapore.
'Sometimes, it's not just about job creation,' said Ms Greybe. 'Rather it's because of job relocation.'