Sentos Cove Bungalows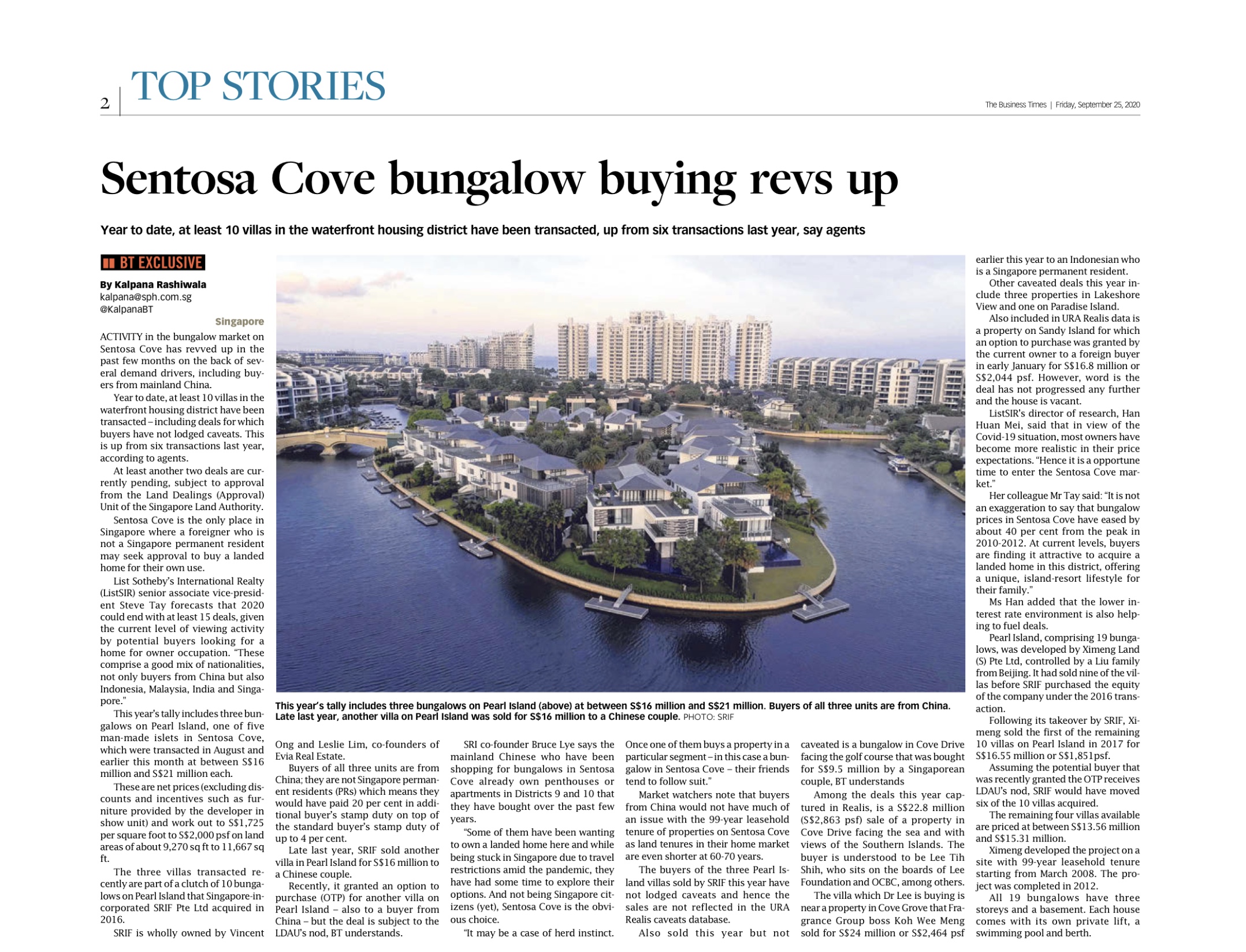 This is great news for Singapore! Signifying investor's confidence in the Nation even in such challenging times!
26 years and still counting, as a Personal Wealth Manager and part of the inaugural batch of Prestige Elite Advisors from AIA Affluent & High Net Worth Division, the certifications and accreditations have equipped me with the ability to partner Law Firms, Tax, Trust and Immigration Advisory Companies to offer their services to my clients.